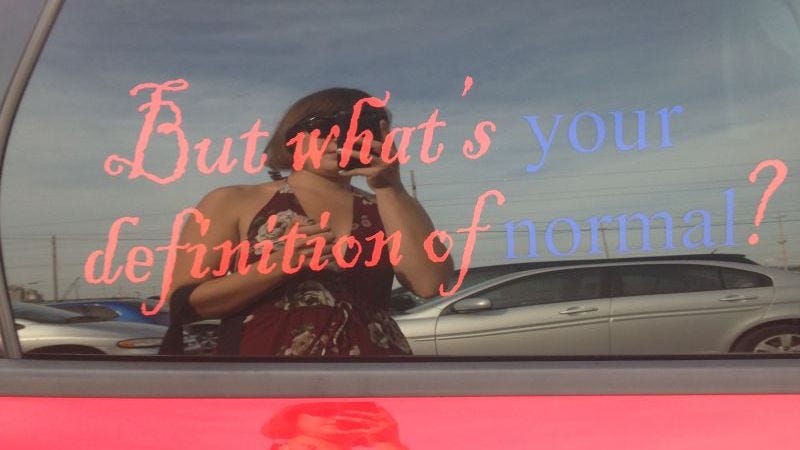 Greetings devoted Thriftee's! I'm back with another round of Thrift Diaries: Hip Hop edition! Just kidding, but I did go on the road with my male companion, El-P (Jaime), and Killer Mike aka Rap Super-Duo Run the Jewels for one week to five different cities. I hung out, ate a lot of good food, talked a lot of shit and thrifted. Join me, won't you?
PART 5: TULSA
We arrived in Tulsa on a reasonably warm day. This was my first time in this state and all I could think of was the song from that broadway musical I've never seen (Oklahoma!). I later learn that the venue, Cain's Ballroom, was the site of a now legendary Sex Pistols show in 1978; one of only six shows the band ever performed in the U.S..
(photo by Lynn Goldsmith)
Besides having a neat history, Cain's also has the best green room I have ever been in, a large, airy and well lit room complete with couches, tables, comfy chairs, and a pool table. After taking advantage of the facilities and shooting a couple of games with Jaime and Cuz, I find what looks like a promising thrift store and for the last time on this tour, hail an uber and head over to see what awaits me. The goodwill is a 10 minute car ride from the club and it is a giant well kept store filled with stuff! This being my final thrift diary I decided to really "go for it," so I grabbed a bunch of the weirdest items I could find ranging from cute to terrible, attempted to put together complete outfits and tried to photograph them in a cool "fashion" way in an attempt to make them look more chic and appealing.
First here is a little Amuse-Bouche lets say, in the form of two amazing clothing tags, one for the woman who's "not looking for anything but a good time" and the other for the lady who will freak the FUCK out if she doesn't get what she wants.
Then we have a bunch of jackets. First, this kind of cute retro short trench in bright red with silver buttons and white zipper pockets. I love the color and the belt but this one was unfortunately pretty ill fitting. then we have this large white jacket with square cut outs and button detail. I am at a loss as to what to say about this except that it bears a striking resemblance to a popsicle stick picture frame i made when i was in kindergarten.
Next we have some crazy patterns. They are both pretty bad, the one on the left might look cool if my grandma was wearing it, and the one on the right reminds me of some terrible wallpaper you might find at the free breakfast buffet of a Days Inn, but I've never created a print before so who am I to judge.
Next, here is this teal zebra print dress paired with some black loafers and a ridiculous pose which I think makes me look like Neo from the Matrix if Neo was a female substitute teacher from 1985.
Next is this red and black jumpsuit with a front zipper which kind of looks like 80's female professional wear crossed with a wetsuit. I also found these matching red flats!
The two best clothing pieces I found were this dark navy blue dress that I would describe as 80's prairie cowgirl (so much 80's!) and which I would have paired with these leather tasseled flats if they fit my feet
and this comfortable black velvet jumpsuit. I couldn't figure out which side was the front but it kinda looked good both ways. The Kenneth Cole loafers pair nicely with their matching metal detail.
After trying on all the clothing I noticed that around the perimeter of the store they had posted words which i assume signified attributes or qualities one who works for goodwill industries is meant to possess. It was mildly Orwellian in my mind, I imagine the Goodwill as a benign Big Brother propagating their genial Newspeak in the work place but i might just be overthinking it...
Lastly, here are some fun colorful items that I did not buy including this Marc Jacobs split circle necklace that isn't really my style and this yarn wrapped stick art that has really pretty colors but is otherwise useless.
Here is what I did get: This pair of cowboy hat/star earrings that I love so much, and then possibly the best thing I've found on this whole trip: this gun in holster bolo tie! I can't tell you how much i love the novelty of the fact that the gun actually comes out of the holster, and it makes a great social crutch conversation piece. Case in point: I wore this bolo tie to a party recently and at one point I was introduced to group of girls which prompted me to immediately pull the gun out of the holster and exclaim "check out my bolo tie!" because I need props to function in normal social situations in order to avoid the vulnerability of honest human connection. Or something.
So thats all folks. I hope you've enjoyed being on this journey with me. I've met a lot of wonderful characters, tried on a lot of second hand clothing and seen a bunch of hip hop shows. I don't want to get too sentimental, so until next time...